Nikki

Clark
Co-Owner & Master Stylist
Nikki Clark has a sixth sense when it comes to business. She can be found most days hurrying from her station to the color room, or could be located by the sound of her infectious laughter alone.  Nikki is simply exquisite! She can do all color from ravishing blondes to lustrous brunettes. She has been in the business since the eighties and has the work ethic to prove it.  A true master at business, management and hair services combined.
Monique

Wood
Co-Owner & Master Stylist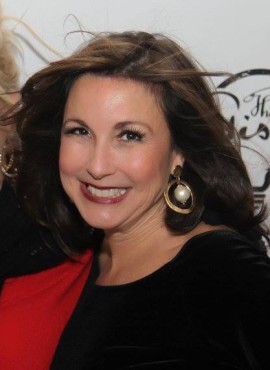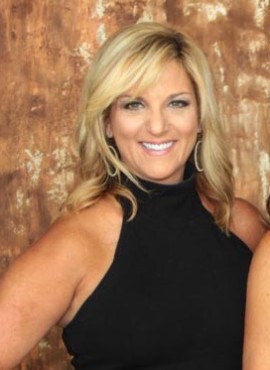 Darcy

Cavell
Co-Owner & Interior Decorator
With a background in Interior Design and Finance, Darcy is the perfect fit for a third partner at Haute Headz Salon. Her contagious smile and energy is such a pleasure to experience when you walk through the door of the salon. Her attention to detail in the retail displays and ordering of products and jewelry is very much in tune with the Haute Headz culture.  
Brittany

Shanahan
Salon Manager
Brittany Shanahan graduated from the University Of Central Florida in the Spring of 2007. Brittany moved back to her hometown of Tallahassee in 2008 and has been working at Haute Headz as our front desk coordinator and salon manager ever since. When she is not hard at work she loves spending time with her husband, 2 beautiful little girls, and doing anything outdoors!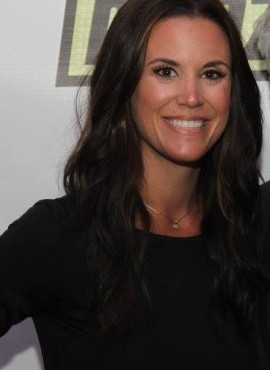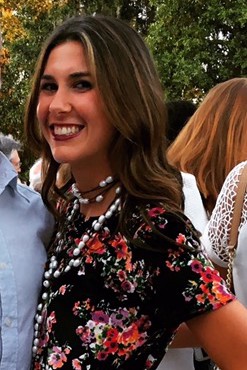 Morgan

Wood
Assistant Manager/Front Desk Team
Somkit

Thompson
Master Hairstylist
Somkit has attended and worked at many institutions and salons, including: The American Academy of cosmetology in Danbury, Connecticut, the Vidal Sasson in NYC, Beth Minardi Colour Forum, Bumble & bumble, Paul Mitchell, Redken, and many more! Somkit loves today's generation of hair. It's very open to personalized style and is accepted everywhere weather you want big hair from the 80's to sleek 90's. Somkit loves to make someone look their best with what they have, in order to embrace their beauty and make it their own. Other than doing hair, Somkit loves to cook and entertain guests. Somkit sees beauty in everything and everyone. He believes that true beauty exists in all of us if we just let it shine!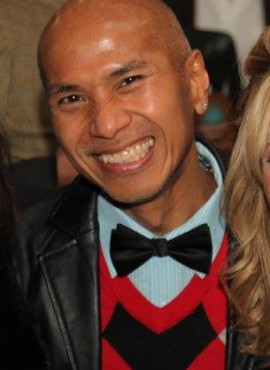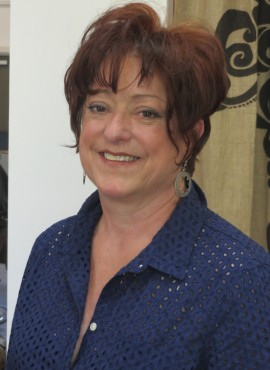 Adella

Maxwell
Master Hairstylist
Throughout her years of extensive training under some of the top people in the industry, Adella is an outstanding colorist whose creativity shines through in her drop dead colors, as well as her poetic up-do's. She believes that color allows you to take any haircut and accentuate specific areas to really make it an amazing cut. Adella loves the 60s and 70s "Hollywood Hair" with the precision in lines and the shiny sleek look with bangs. Adella truly believes in the motto that what goes around comes around, so always be generous and kind.
William

Jones
Master Hairstylist - Kerastase Educator
William has attended numerous academies, training sessions, and classes, making him one of the most diversified and experienced stylists that Haute Headz has to offer. William has attended Wilferd Academy in White Plains, New York, Bumble and bumble in New York City, Tony & Guy in London, England, and many other renown hair institutions.  William is passionate about hairstyling, and he specializes in structured, clean lines including bobs and layered styles. William is certified in the Lisco Smoothing and Straightening systems. This dedicated and diverse stylist enjoys good food and wine, and believes that life is short and while we are alive we should live!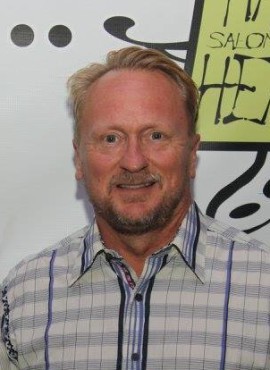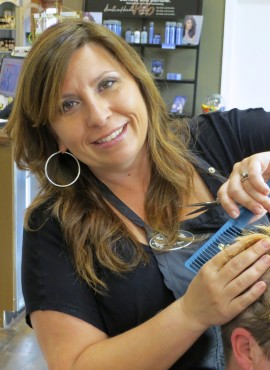 Tish

Fletcher
Advanced Stylist
 Tish has great experience in the hair industry, which began with her attendance to Lively in 1989. She has attended numerous classes in order to continue her ongoing education. Just as the hair industry continues to grow, so does this stylists' education! This positive and friendly stylist enjoys every era of hair for what it brought to the table. She loves that each era brought a unique trend that left an impact on the hair industry years after the era itself ended. When this sweet and experienced stylist isn't busy at the salon, she takes on the roles of mom, companion, gardener, and artist. This diverse and fun-loving lady believes in the motto of working hard and playing hard and she believes in making a choice to be happy each and every day
Brenda

Edmunds
Advanced Stylist
Brenda does nearly every service at Haute Headz! She not only is a hair stylist, but she also does nails, toes, and waxing. Brenda graduated from Cosmetology school in Tennessee in 1988. She lived in Germany for 7 years and worked at a salon while attending Goodwill classes. She has many certifications, including: CND gel nails certification and wax certified. She has also attended many classes in hair technique through Haute Headz. Brenda loves to flashback to 1980s hairstyles because it reminds her of high school. She loves the Farrah Fawcett look, including the waves and high bangs. She loves that the 1980s hairstyles are so unique that they are instantly recognized when seen in pictures. This sweet stylist and nail technician, loves the family feel of Haute Headz Salon. She is passionate about putting dimension in hair, as well as working with color and highlights to create the best look possible. Her favorite part of her job is the one-on-one time between her and her guests. She loves hearing about their lives and building community with each one of them. When she is not busy with her guests, Brenda is a gardener, food critic, motorcyclist, and adventurer. This loving and diversified lady truly loves what she does for a living, and wouldn't be doing hair, nails, and waxing if she didn't love the work and her guests.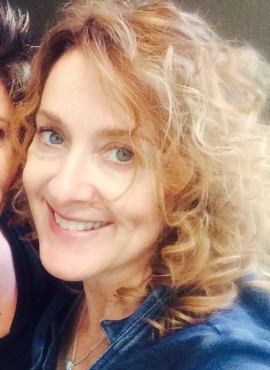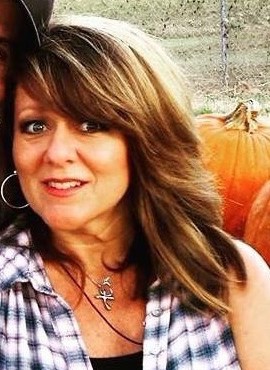 Ginger

Thompson
Advanced Stylist
Ginger has been with Haute Headz for over five years.  She is an Advanced stylist with a Masters experience.  Ginger is consistency across the board and loves the diversity of all the different processes. Whether its color, cut, chemical or all of the above, you will leave looking and feeling more confident than ever!
Heather

Standridge
Advanced Stylist
Heather has thorough education in the hair industry. From numerous Redken classes to serving as a Bumble and bumble educator, Heather has ample training to help serve her clients in the best way possible. This sweet stylist loves the 60's and 70's in hair because of the luscious, big hairstyles like that of Bridgett Bardot.  Heather specializes in color and highlights. She loves being able to transform her guests hair to the vision they see in their head.  At work, Heather is a stylist, but off the clock she is a hiker, camper, beach goer, and adventurer! This carefree, adventurous lady believes that everything happens for a reason!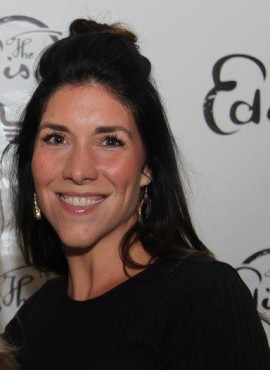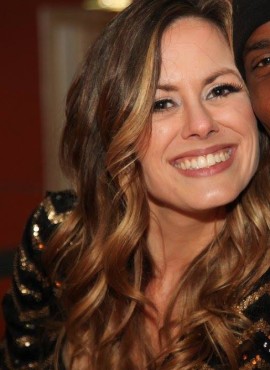 B

Kaufmann
Advanced Stylist / Bumble Network Educator & Director of Education
B has been in the art of hairdressing for many years. She attend Lively Tech Hair School as well as many classes allowing her to become certified in extensions and Cashmere by Liscio. B also has had the opportunity to serve as a Bumble and bumble network educator and has become our Director of Education. B is passionate about every aspect of hair and takes pride in each and every aspect of her work. B is inspired by the volume and sexiness of the 60's as well as the 70's. This free-spirited and fun stylist believes that a day without laughter is a day wasted.
Jessica

Roque
Advanced Stylist
Jessica attended Brevard Community Cosmetology School and has attended numerous classes including Bumble and bumble styling classes, extension classes, and more! Jessica is also certified in Liscio straightening systems. Jessica's favorite blast from the past in hair, is the 40's because of the gentle waves and exquisite detail. Jessica specializes in coloring, styling, event hair, and extensions.  When she's not busy making her guest's hair dreams come true, Jessica takes on the roles of mother, artist, and swimmer. This passionate, busy hair dresser believes that if something makes you happy, then you should do it because you only have one life to live!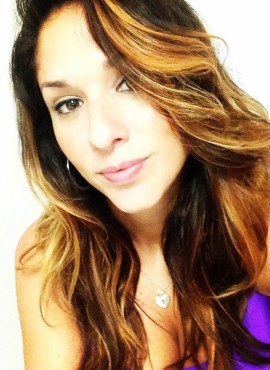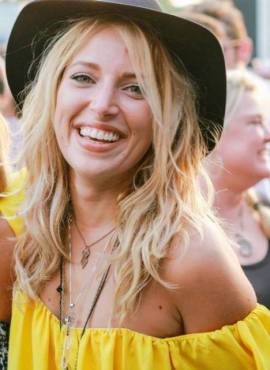 Sarah

Dugger
Advanced Stylist / Bumble Network Educator & Artistic Director
"Edgy without the attitude!" Sarah Ann McClure started as an apprentice to co-owner Nikki.  She has been at the salon since February of 2007 and has become a permanent fixture at Haute Headz.  She enjoys animals, Rock N' Roll, abstract art and ink.  Sarah Ann is a leader and works at both of our salon locations. She is also a Bumble Network Educator, as well as our Artistic Director for photo shoots and fashion shows.
Amanda

Fountain
Advanced Stylist - Oribe Educator
Amanda attended North Florida Cosmetology Institute, where she learned many techniques in cutting and coloring. She specializes in all cuts and color and especially loves doing highlights. Amanda is one of our Bumble and bumble Network Educators and leads many salon classes to further educate our stylists. In her free time she can be found at the beach or spending time with her family, friends and her baby girl, Addyson. This true to herself stylist is a strong believer in living without pretending, loving without depending, listening without defending, and speaking without offending.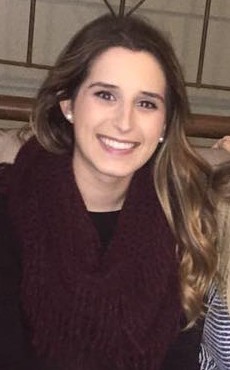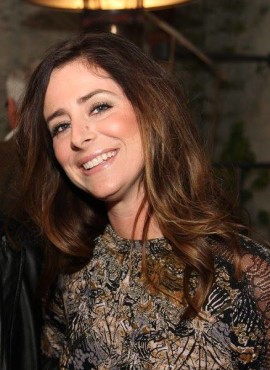 Kayce

Hutto
Senior Stylist
A Tallahassee native, Kayce has a love for our small town charm while encapsulating big city style! She has been styling ladies and gents at Haute Headz for over 11 years. This small town sweetheart pays unique attention to detail and enjoys working with guests to meet their individual cuts, color, styles and desires.  Kayce stays up to date with the latest trends with classes and by following magazines and blogs but always keeps timeless classics in her tool kit. When this detail-oriented stylist is not doing hair, she loves spending quality time with her friends and dogs.
Laura

Turner
Senior Stylist
Laura Turner is very enthusiastic, and has polished skills that were perfected while training under master stylist, Adella.  Laura's blow outs and knowledge of the business is nothing short of excellence.  When she is not at the salon she loves spending time with her friends, and her pride and joy….her son Sami!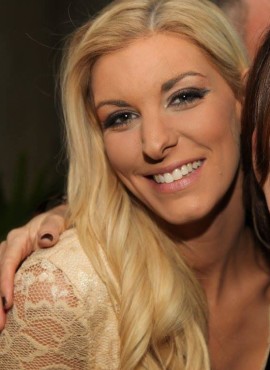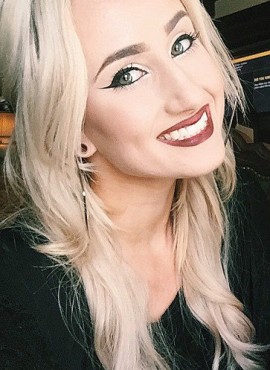 Alicia

Urban
Senior Stylist / Makeup Artist - L'Oreal Color Specialist
Growing up Alicia was always inspired by fashion and beauty. She began doing makeup in high school and fell in love with everything beauty related ever since. Once she graduated she moved to Tallahassee from Orlando and attended Aveda Institute right away. Throughout cosmetology school she worked doing makeup and numerous photo shoots and gigs. She apprenticed under master stylist Somkit Thompson receiving exquisite training in customized color, cutting and styling. Her skills and passion for hair is extraordinary and she loves to share it with others!
Veronica

Schultz
Senior Stylist / Makeup Artist - Kerastase Educator
Veronica is a Cosmetologist with a background in art; she believes hair, makeup, and waxing are just other mediums for sculpture and painting. She loves personalizing haircolor and highlights to enhance an individual's best features and is partial to blondes having been one (naturally or otherwise) for most of her life. Veronica is our resident braid expert, and can often be seen rocking a crown braid herself. She also does amazing blowouts and loves grooming facial hair: be it a good brow waxing or shaping a man's beard. She began learning her craft in Lively Technical Center's Cosmetology program, earned her license, and began working under the tutelage of Master stylist and owner Nikki Clark.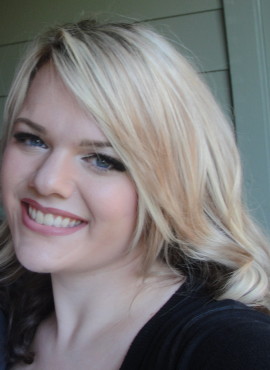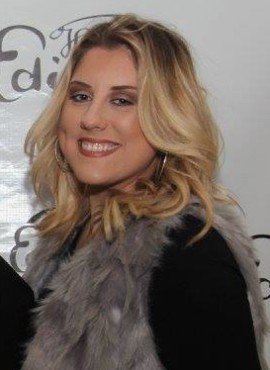 Avery

Dodge
Senior Stylist
Avery graduated from Chiles High School in 2012 and from there has attended numerous color and styling classes in order to continue her growing education in the hair industry. This fun lady wishes she could have lived to experience the 1970s era for hair. She loves the naturally beautiful waves and long, gentle styles. There is no doubt that Avery has a great passion for hair, and loves to create hairstyles that every guest truly loves.  Avery enjoys enhancing her guest's beauty and helping them see how beautiful they truly are. She believes that life doesn't have to be perfect to be wonderful!
Ciara

Moore
Senior Stylist / Makeup Artist
Ciara is a Florida native who moved to Tallahassee in order to pursue her passion for the beauty industry.  She graduated from Lively Technical Center where she received her training in Cosmetology.  Ciara has been working as a hairstylist since 2012 and is also an extremely talented make up artist.  She has attended numerous training sessions within and outside of the salon including Bumble and bumble training at Be.Creative House in Orlando. Ciara works at our Campus location with her positive attitude, creative energy and outgoing personality to complement her amazing ability to help her guests look and feel their absolute best.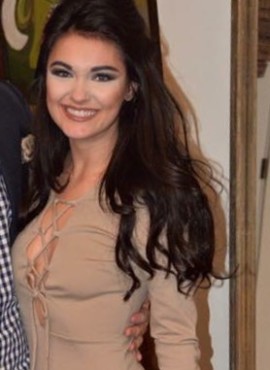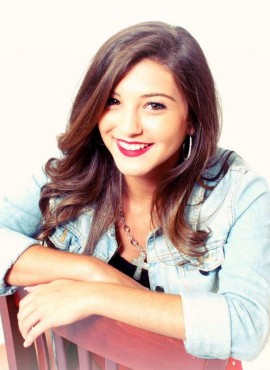 Ashley

Hebert
Senior Stylist/Makeup Artist
Ashley was born in Orlando, FL and received her cosmetology license from Taylor Technical Institute in Perry, FL. Ashley worked as an associate under our advanced and master stylists and is now a junior stylist. She is a full service stylist and specializes in makeup and event hair. When Ashley is not hard at work, she loves hanging out with her friends, family and attending church.
Olivia

Obrecht
Senior Stylist
Olivia has had a passion for hair since as long as she can recall. She is a proud Lively Technical Institute graduate. After graduating she has followed her passion for hair by attending several color and styling courses. Olivia believes that if you look beautiful you will feel beautiful and that is the kind of happiness she tries to give to her guests every day. When she is not behind the chair creating gorgeous hair she loves spending time at the the beach or on the lake with family and friends.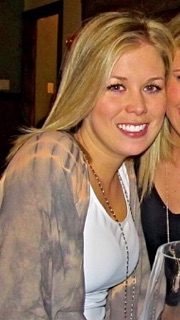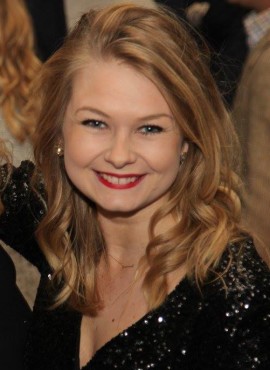 Nicole

Kobes
Senior Stylist
Nicole was born and raised in Tallahassee, FL. She graduated from Lively Technical Institute in May of 2015 then  joined our Haute Headz team immediately after.  She began by assisting two of our Advanced stylist, Sarah Ann and B while attending all of our in salon Bumble, Kerastase and color classes.  Nicole is very excited to now be working on the floor as a junior stylist. She loves welcoming guests to Haute Headz and making them feel fabulous!
Saria

Anosh
Senior Stylist
Saria Anosh has been doing hair for 18 years, she has been an educator for cut and color training, coaching and managing team leaders on all different areas of salon management . Some of her expertise are color corrections, grey blending and advance cutting . She has learned that, "People will forget what you said or did , but they will never forget how you made them feel." – Maya Angelou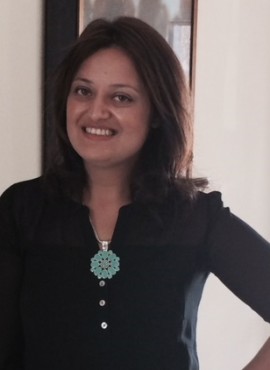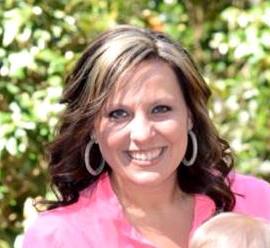 Leslie is a small town Marianna girl that couldn't wait to move to the big city! She attended Chipola Jr. College of Cosmetology, numerous redken and goldwell color classes and was a hair stylist at the Academy for cutting. This educated stylist has been doing hair for over 15 years and loves all types of color and highlights. Her favorite style would have to be soft big curls with that laid back beachy look.  When not hard at work, Leslie is a loving mom to her son Tate, amazing companion, and a lover of her dog and Disney World!  This carefree lady lives by the motto of not worrying about the things you can't control.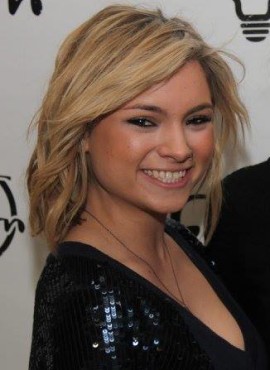 Alex

Markley
Stylist / Makeup Artist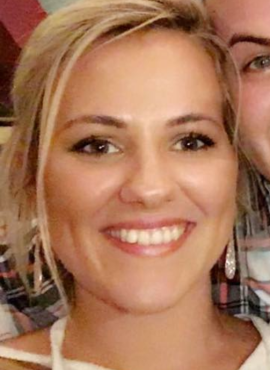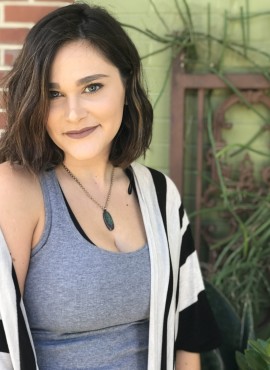 Christine

Arnold
Stylist - Oribe Educator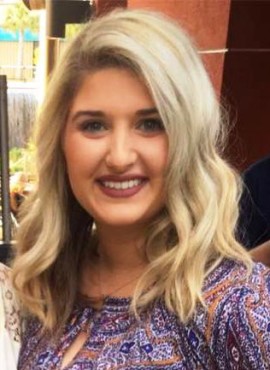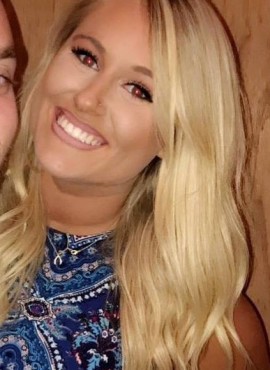 McKenzie

Reece Sullivan
Stylist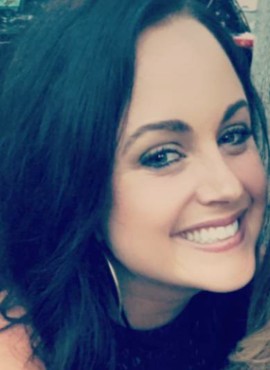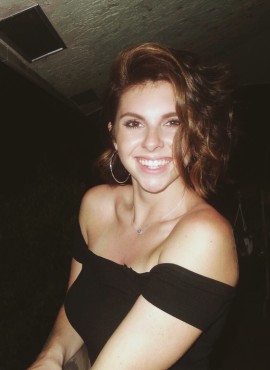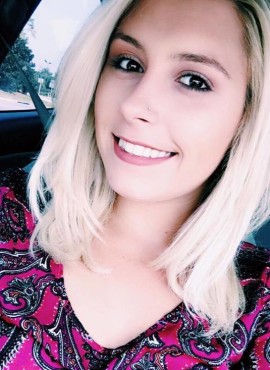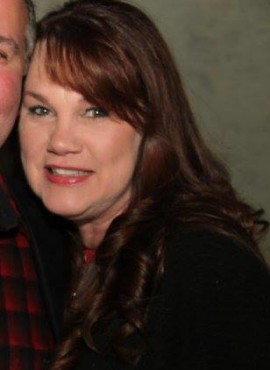 Dorene

Thomsen
Nail Technician
With over 25 years of experience, Dorene is one of Haute Headz's most loved nail technicians. She has attended many classes in Jacksonville, Orlando, and beyond! She does a lot of acrylic work, but also enjoys gel nails and loves taking classes to keep herself up-to-date with the latest and greatest nail styles. Dorene is not only passionate about her guest's nails and toes, but she also utilizes her love for pets to take care of guest's pets for them. She loves being able to be with animals while helping her guests. When not doing nails or watching her guest's pets, this pet lover is a traveler, hiker, and shopper. Dorene likes to live by the motto of dance like there's nobody watching, love like you'll never be hurt, sing like there's nobody listening, and live like it's heaven on earth.
Alyssa

Salerno
Advanced Stylist / Makeup Artist & Bumble Network Educator - CAMPUS LOCATION
Alyssa was born and raised in Sarasota, Florida and spent her summers and holidays with family in Albany, Georgia. She moved to Tallahassee to pursue her career in cosmetology. As one of our Network Educators and hair stylists on campus she also has a huge passion for makeup artistry. Alyssa has a great eye for creativity when doing all types of men and women's haircuts, dimensional highlights, and hair coloring. She loves to make her clients not only look beautiful but feel beautiful on the inside and out! When she's not behind the chair Alyssa enjoys photography, kickboxing, making her way to the beach or spending time with her friends and family. Alyssa believes that if you let your love flow where the beautiful things are, something beautiful will always come your way!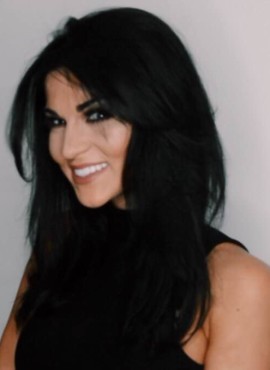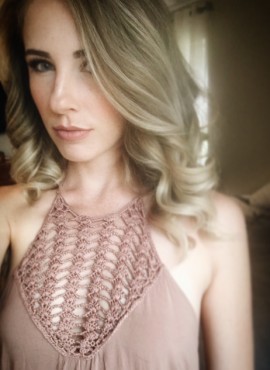 Samantha

Horne
Senior Stylist - Campus Location
Samantha grew up with a passion for fashion, hair and make up. She attended Virginia College cosmetology school in Columbus, Georgia and moved to Tallahassee to pursue her career. A few salons she has worked with before include Envy at Midtown and Sucré Beauty Bar. She enjoys being most creative with color, dimensional highlighting and artistic balayage styles. She loves meeting people and creating a close relationship with her clients and bringing out their inner beauty! Outside of work Samantha enjoys spending time with family and friends, kayaking, working out, photography, or refinishing furniture! She believes that the love of beauty is taste, but the creation of beauty is art.
Gracie

Lockhart
Stylist - Campus Location
Gracie was born and raised in Tallahassee and graduated from Lively Tech in May of 2017. She started working for Haute Headz almost immediately where she trained under the owners, Monique and Nikki until September. In her free time, she enjoys country music, appreciating nature, and time with good friends and loved ones.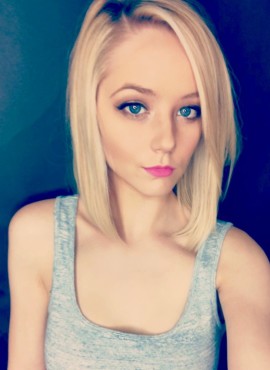 Brie

Grimes
Stylist - Makeup Artist - Campus Location
Vanna

Onkey
Stylist - Makeup Artist - Campus Location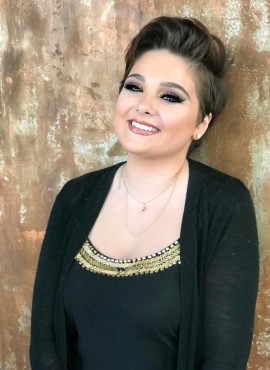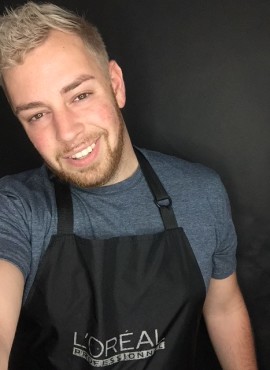 Skyy

Lorez
Stylist - Campus Location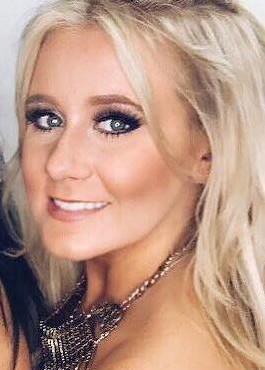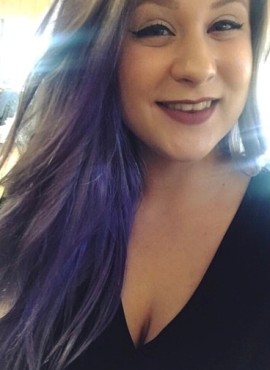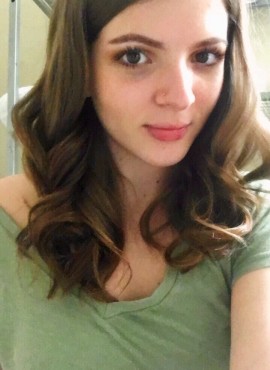 Keira

Mogelnicki
Associate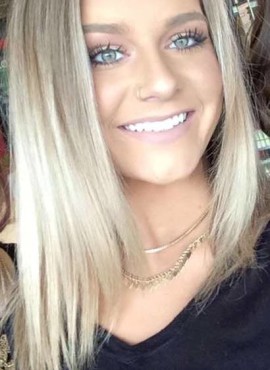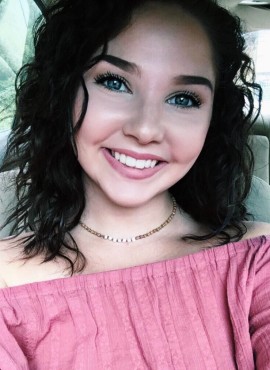 Jennifer

Day
Front Desk Team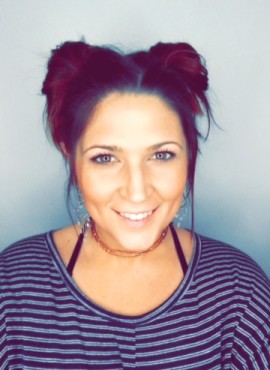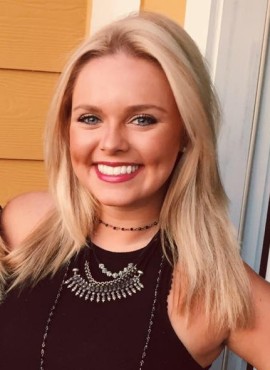 Kennedy

Granger
Front Desk Team
Logan

Poplin
Front Desk Team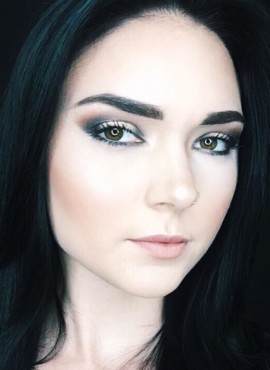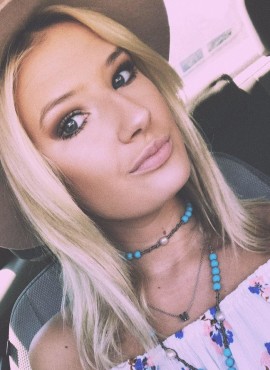 Madison

Baker
Front Desk Team
Mary

Striplin
Front Desk Team
William

Tamayo
Front Desk Team
Delaney

Chambers
Front Desk Team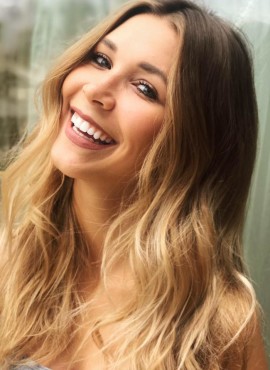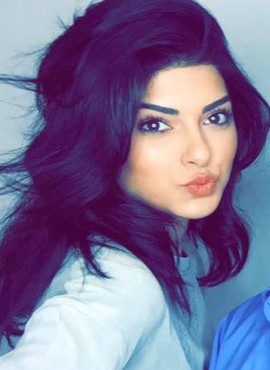 Rose

Soleimani
Front Desk Team
Brittany

Defran
Front Desk Team